Sofia M. Starnes is a writer of Philippine-Spanish heritage who has been an American citizen since 1989; she served as Virginia Poet Laureate from 2012 to 2014.
Sofia was born in Manila, where she was educated in the Institución Teresiana (Saint Pedro Poveda College), and subsequently moved to Spain, where she received an advanced degree in English Philology from the University of Madrid. She holds a degree in English Pedagogy from the Instituto de Idiomas in Madrid as well. In 2013, she received a Doctor of Letters (honoris causa) degree from Union College (Ky.).
Sofia is the author of six poetry collections, listed below.

Her chapbook, The Soul's Landscape (Aldrich, January 2002), was selected by then U.S. Poet Laureate Billy Collins as one of two co-winners of the 2001 Aldrich Poetry Prize.

Her first full-length poetry book, A Commerce of Moments (Pavement Saw Press, August 2003, reissued 2013), won the Editor's Prize in the 2001 Transcontinental Poetry Award competition and was named Honor Book in the 2004 Virginia Literary Awards competition.
In 2008, her collection, Corpus Homini: A Poem for Single Flesh, was awarded the Whitebird Poetry Series Prize and published as a limited-edition, signed, and numbered chapbook by Wings Press.
Her fourth collection, Fully Into Ashes, a full-length book, also was published by Wings Press in April 2011.
In 2012, Franciscan University Press issued her fifth collection, Love and the Afterlife, a limited-edition, signed and numbered, invited chapbook, as part of the university's poetry series.
In 2018, The Consequence of Moonlight, a full-length book, was published by Paraclete Press.
Additionally, Sofia has edited two anthologies. She is the editor of Four Virginia Poets Laureate, 2004-2012: An Anthology and Reader's Guide, compiled at the request of the Poetry Society of Virginia. The book was published by Cedar Creek Press (VA) in 2013. In 2014, she edited The Nearest Poem Anthology (also by Cedar Creek Press), the culmination of a project she initiated and brought to fruition during her tenure as Poet Laureate of Virginia.
In 2015, her English translation of the book Zobel, Paintings and Drawings, by Magaz Sangro, was published by Galería Cayón in Madrid, Spain.
In 2017, Zobel:Contrapuntos/Zobel:Counterpoints, for which Sofia undertook the translation from Spanish to English of all the original documents and critical essays, was published by the Ayala Foundation.
In 2019, with Sofia as the sole translator into English, Unveiling Memories, Spain and the Hispanic Contribution to U.S. Independence, a full-length collection of essays, was issued by Iberdrola and Avangrid in Spain and in the U.S.A.
Sofia's poetry has appeared or is forthcoming in numerous journals, among them Poetry, Southern Poetry Review, Notre Dame Review, Hayden's Ferry Review, Laurel Review, Image, Hubbub, Pleiades, Gulf Coast, Madison Review, Hotel Amerika, Marlboro Review, William and Mary Review, War, Literature and the Arts, Modern Age, and First Things. Her poems also have been anthologized in the Hawai'i Pacific Review Best of the Decade issue, Turnings: Transforming Women (Old Dominion University), the 80th Anniversary Anthology of the Poetry Society of Virginia, Ginosko, and Poems of Devotion: An Anthology of Recent Poets (Wipf and Stock, 2012), as well as the Virginia Writers Club Centennial Anthology (2017). Her book reviews have been featured in Christianity and the Arts, ImageUpdate, Presence, Touchstone, and Christianity and Literature. From 2007-2020 she served as Poetry Editor and Poetry Book Review Editor for The Anglican Theological Review. She currently serves as Selecting Editor for Poetica Magazine and Poetry Editor for The Virginia Writers Club Journal.
In addition to the honors mentioned above, Sofia's was awarded First Place for her poem "Oblation" in the 2022 Sacred Poetry Contest sponsored by Catholic Literary Arts; she is also the recipient of the 2018 Ellen Anderson Award from the Poetry Society of Virginia, the 2005 Superior Achievement Award in Poetry of the Virginia Writers Club, the 2004 Conference on Christianity and Literature Poetry Prize for her poem "Provinces", a 2001 Poetry Fellowship from the Virginia Commission for the Arts, the 1997 Rainer Maria Rilke Poetry Prize for "A Poem for Single Flesh", the Editor's Prize in the 2002 Marlboro Prize in Poetry competition for "The House That Bled", five Pushcart Prize nominations, ten finalist commendations in national and international competitions, and listings in Who's Who in the World, Who's Who in America, and Who's Who of American Women. In 2009, she was named a Distinguished Scholar by Union College (Kentucky). In 2012, she was featured by the Los Angeles Asian Journal as their Galing Pinoy Selection (Outstanding Filipino-American).
Sofia Starnes lives in Williamsburg, Virginia, with her husband Bill. She offers writing tutorials, as well as comprehensive editing services to writers of fiction, creative nonfiction, and poetry, through Creative Writing Critiques. (For more on Creative Writing Critiques, please see the Editing Services page.) She has undertaken numerous translation projects and has been a translator of art essays and articles for Galería Cayón (Madrid, Spain) and the Ayala Foundation (Manila, Philippines). Currently, she serves on the Editorial Board of The Poetry Society of Virginia Centennial Anniversary Anthology, the Journal of the Virginia Writers Club, and Poetica Magazine.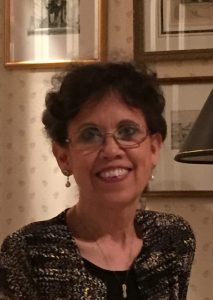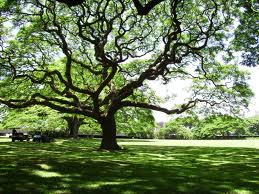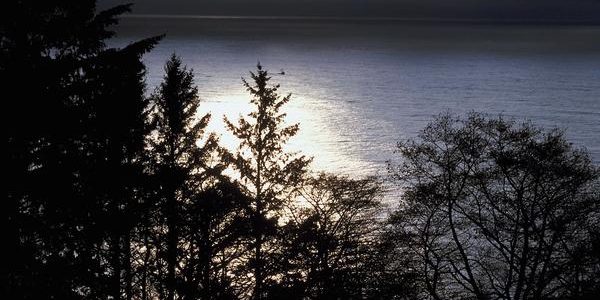 Selected Presentations (Invited)
Emory and Henry College, Meadowview, Virginia
University of Virginia at Wise, Guest Poet, Wise, Virginia
Hickory Neck Episcopal Church, Toano, Virginia
Iris Art Shop, Book Launch, The Consequence of Moonlight, Poquoson, Virginia
St. James's Episcopal Church, Guest Poet for "Poetry Matters", Richmond, Virginia
Ellen Anderson Reading, Featured Poet, Poetry Society of Virginia Northern Region Festival, Northern Virginia Community College, Sterling, Virginia
Williamsburg Book Festival, Featured Poet, Poets Laureate Event, Williamsburg, Virginia
Franciscan University, Guest Poet and Lecturer, Steubenville, Ohio
Vinnie Ream Award Winners Exhibit (in absentia), Jacksonville, Florida
Patrick Henry College, Guest Reader, Purcellville, Virginia
Fred W. Smith National Library, Featured Reader, "Tea and Fellowship with Virginia Poets Laureate", Mount Vernon, Virginia
National League of American Pen Women, Reader, Poetry Evening, 2016 Biennial Celebration, Washington, DC
James River Writers Conference, Panel Speaker, Richmond, Virginia
Firehouse Theater, Guest Poet, Richmond, Virginia
Hylton Performing Arts Center, Featured Reader, "A Gathering of Poets Laureate", George Mason University, Manassas, Virginia
Paul D. Camp Community College, Guest Speaker, Literary Festival, Suffolk, Virginia
Patrick Hayes Poetry Series, Featured Poet, College of William and Mary, Williamsburg, Virginia
Peninsula Fine Arts Center Poetry Series, Featured Poet, Newport News, Virginia
The Morning Show with Neal Steele, WXGM, Guest Writer, Gloucester, Virginia
University of Virginia at Wise, Commencement Address, Wise, Virginia
Thomas Whaley Elementary School, Visiting Poet, Williamsburg, Virginia
Prince William County Arts Council Media Event, Keynote Speaker, Lake Ridge, Virginia
Thomas Nelson Community College, Guest Lecturer, Hampton, Virginia
Michigan State University, Guest Poet Laureate, Poetry Month Celebration, East Lansing, Michigan
"The Writer and the Community, A Vital Fusion", Keynote Presenter, in conjunction with the Virginia Festival of the Book, Charlottesville, Virginia
Virginia Festival of the Book, Panelist, Panel on Poetry and the Community, Charlottesville, Virginia
Virginia Wesleyan College, Visiting Poet, Contemporary Poets Series, Norfolk, Virginia
Berkeley Middle School, Guest Poet, Literacy Night, Williamsburg, Virginia
The House of Consciousness, Featured Poet, Norfolk, Virginia
Lord Fairfax Community College, Featured Poet, Warrenton, Virginia
Virginia Writers Club Annual Banquet, Keynote Speaker, Richmond, Virginia
Filipino-American Student Association, Guest Poet, College of William and Mary, Williamsburg, Virginia
Virginia Association of Teachers of English, Annual Conference, Guest Presenter, Williamsburg, Virginia
National League of American Pen Women, Guest Poet, National Headquarters, Washington, DC
Longwood University, Guest Poet, Farmville, Virginia
Massanutten Regional Library, Guest Poet, Harrisonburg, Virginia
Chesapeake Bay Writers 20th Anniversary Celebration, Keynote Speaker, Williamsburg, Virginia
Virginia Highlands Festival, Featured Poet, Abingdon, Virginia
Matthew Whaley Elementary School, Guest Poet, Pine Tree Poetry Celebration, Williamsburg, Virginia
Gum Spring Library, Guest Poet, Leesburg, Virginia
University of Virginia at Wise, Coffee Night Series Speaker, Wise, Virginia
Middle Plantation Club, Guest Speaker, Williamsburg, Virginia
Abingdon Public Library, Guest Poet, Annual Poetry Celebration, Abingdon, Virginia
Westminster Canterbury, Guest Speaker, Lynchburg, Virginia
Poetry at the Crossing Series, Featured Poet, The Coffeehouse, Williamsburg, Virginia
Monroe Scholars Speakers Series, College of William and Mary, Williamsburg, Virginia
Christopher Wren Society, Guest Lecturer, Williamsburg, Virginia
"Virginia Conversations" on PBS (with Kelly Cherry), WHRV, Richmond, Virginia
Virginia Library Association Annual Conference, Guest Speaker, Williamsburg, Virginia
Berkeley Middle School, Guest Poet, Poetry in the Classroom, Williamsburg, Virginia
Aromas, Featured Poet, Word4Word Poetry Series, Newport News, Virginia
St. Pedro Poveda College, Guest Speaker, Manila, Philippines
Virginia Tech, Department of English, Guest Poet, Under-the-Radar Series, Blacksburg, Virginia
George Mason University, Guest Poet, Fairfax, Virginia
Mohawk Valley Community College, Guest Lecturer, Utica, New York
Union College, Distinguished Scholar Lecturer, Barbourville, Kentucky
Iris Art Shop, Book Launch, Corpus Homini: A Poem for Single Flesh, Poquoson, Virginia
Virginia Museum of Fine Arts, Guest Poet, Richmond, Virginia
National League of American Pen Women, Guest Speaker, Gloucester, Virginia
Lock Haven University, UpWrite Poet and Visiting Lecturer, Lock Haven, Pennsylvania
Christopher Newport University Writers Conference, Featured Poet and Workshop Leader, Newport News, Virginia
Old Dominion University, Guest Reader, Norfolk, Virginia
Point Loma Nazarene University, Award Reading, as winner of the Christianity and Literature Poetry Prize, San Diego, California
Muscarelle Museum, Guest Poet (with Carolyn Kreiter-Foronda), College of William and Mary, Williamsburg, Virginia
Seabury Western Theological Seminary, Invited Reader, The Anglican Theological Review Editorial Board Meeting, Evanston, Illinois
Poetry Society of Virginia Annual Festival, Guest Poet and Workshop Leader, Williamsburg, Virginia
Chesapeake Bay Writers, Guest Speaker, Fall Meeting, Williamsburg, Virginia
Aldrich Museum of Contemporary Art, Award Reading, as co-winner of the Aldrich Poetry Prize (with Douglas Goetsch), Ridgefield, Connecticut
Chrysler Museum, Guest Reader, Ekphrastic Poetry Event, Norfolk, Virginia
Hofheimer Gallery, Featured Poet, Virginia Wesleyan College, Norfolk, Virginia
Newport News Public Library, Featured Poet, Library Branch Opening Event, Newport News, Virginia
Williamsburg Regional Library, Featured Poet, Poetry Month Celebration, Williamsburg, Virginia
Norfolk Academy, Guest Lecturer, Norfolk, Virginia
Wingate University, Presenter, Christianity and Literature Conference, Charlotte, North Carolina
Bay Ridge Festival of the Arts, Guest Lecturer, Brooklyn, New York